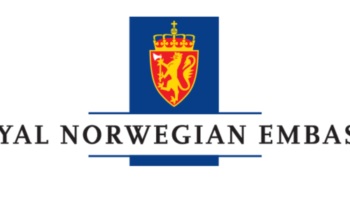 The Norwegian Embassy of Nepal has agreed to provide funds to rebuild six quake-hit schools in Semjong VDC of northern Dhading, one of the districts hardest hit area by last year's earthquakes.
The schools are to be built by the German Aid Agency- GIZ. All schools in the VDC were completely destroyed in the powerful earthquakes last year, forcing students to share a single temporary shelter study since then.
According to GIZ Nepal's Lekhmani Dhakal, the Norwegian Embassy has agreed to fund the reconstruction of Shanti Primary School, Buddha Primary School, Indriyadevi Primary School, Thala Primary School, Gaira Lower Secondary School, and Thala Secondary school in the VDC.
Norway's Ambassador to Nepal Kjell Tormod Pettersen and Germany's Ambassador to Nepal Matthias Mayer jointly laid the foundation stone for the construction of a new building for Shanti Primary School amidst a programme today.
The Norwegian Ambassador said he expected active participation from all people to complete the construction of the school buildings on time.
The German ambassador expressed his government's willingness to cooperate with Nepal in efforts to develop the education sector here.
(Himalayan Times)