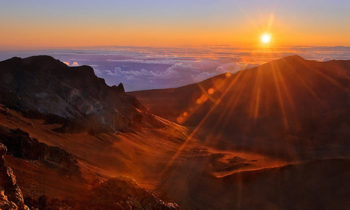 Christian, Muslim, Hindu, Buddhist, Daoist, Jewish leaders to join with indigenous forest guardians to express moral commitment, explore faith-based mobilization to end deforestation.
For the first time, leaders from many of the world's religions will meet to discuss the spiritual and ethical responsibility they share to protect rainforests, one of the planet's most vital life-support systems. Besieged by growing global demand for commodities, tropical rainforests are being cleared at a perilous rate, with an area the size of Austria chopped down each year.
The meeting, which will take place in the presence of His Majesty King Harald V of Norway, will discuss how to activate the collective moral influence of religious communities across the planet. Based on sheer numbers, they could prove decisive in protecting the world's last standing rainforests.
There is growing consensus among the world's religions that environmental concerns are closely linked to social justice, a position reinforced by Pope Francis' Laudato si and high-level declarations from many other faiths about the spiritual imperative of protecting the planet and its most vulnerable people.
The multi-faith summit marks the first significant engagement by the world's religions with an issue that climate scientists and development experts argue is a lynchpin for global efforts to address climate change, poverty, food insecurity and violations of human rights. It also heralds the first time that religious leaders from a broad spectrum of faiths will work hand-in-hand with indigenous peoples, the historical guardians of rainforests, on an action agenda to end deforestation.
(N.Sethu)