Memorial words to Unni-Irene Solvoll by two of her siblings.
-Irene was the daughter of the Norwegian missionaries Berly and Arnulf Solvoll, serving in China, Japan, and Taiwan. The name she was given was one from each of her older sisters who died shortly before she was born. Unni – from Unni-Marie and Irene from Rut Irene. Unni-Irene, born during Japanese captivity in China, came as a great consolation to grieving parents who had lost both their two children within a week of the pandemic of that time – dysentery.
Unni-Irene Solvoll was born on March 27, 1945, in Kalgan, China. Her parents, Berly and Arnulf Solvoll, were missionaries in China. When Unni was two years old, the family returned to Norway, via America.
Unni spent her childhood partly in Norway and partly in the Far East. As a six-year-old, she encountered a new culture when her parents moved to Japan. There was a lot of new things to learn, and Unni was a clever and fast learning girl. When mom went to language school, a young Japanese girl came to baby sit the three siblings. From the nanny, Unni learned to read and write Japanese characters. Missionary Ruth Pedersen also took an interest in the young girl. From "Aunt Ruth" Unni learned to read, understand music, and play the organ.
Early in the Japan period, Unni developed gout and stayed in bed for a long time. While in Japan, Unni lived close to the whole family's grief over losing Ragnhild, Unni's younger sister. "She was so kind and nice to play with," Unni cried.
During her 7th grade, Unni broke up, and the family returned home to Norway. Unni completed primary school at Larkollen. After Framhaldsskole and Handelsskole, Unni got a job at the payroll office at Moss Glassværk. She moved from the childhood home in Larkollen to an apartment in Moss. Here, she got to take part in the modernization with a stamp clock and hole cards to register the employees' working hours.
In Moss, the Pentecostal Philadelphia church became Unni's spiritual home. Among the youth group, she enjoyed playing the guitar and singing. Her parents continued their missionary work in Pingtung, Taiwan.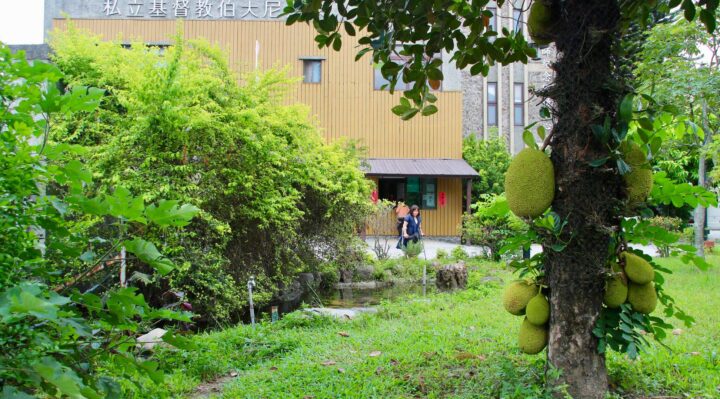 In 1969, at the age of 24, Unni was challenged to serve The Lord abroad. as a missionary. Her mother, Berly Solvoll, had to shorten her time in Taiwan because her mother had become ill and needed care. Dad, Arnulf Solvoll, asked her; "Unni, can you come and help me in Pingtung while mom is in Norway?" So Unni spent four years in Taiwan, as her father's assistant. She participated in missionary work and learned Chinese. She was also involved in the Norwegian school and had needlework lessons with the students.
After the period in Taiwan, Unni went to Bible school in Sarons Dal. After school she got a job in Sarons Dal at the payroll office. She experienced 22 rich years in Kvinesdal. A new job at the Evangeliesenteret brought Unni to Oslo. She bought an apartment in Romsås where she lived all her years in Oslo. After a few years of work in the Evangeliesenteret, Unni started working at the Regnbuen Kristne Fellesskap. She kept accounts for several of Regnbuen's businesses. In this context, she became part of the biblical community Regnbuen had. But her spiritual home was in the Pentecostal church, Saron, Grorud.
When Norway closed due to the pandemic, Unni missed the fellowship among friends, in the congregation, and in the Bible group.
Unni's great passion was needlework. All kinds of needlework: knitting, crochet, embroidery and knitting needles. Quiet, as Unni was, she loved being with friends and family. She was the driving force behind the monthly handicraft day for family and friends. Her conduct in the congregation and in community groups had a serving character. She loved to contribute funds to various good causes. And she loved to serve and minister in the congregation. Unni was a good musician and she often played guitar and piano. In recent years she has been a member of the congregation's Accordion Club. During the period the Accordion Club was inactive due to the pandemic, she missed it a lot.
In the spring and summer of 2021, Unni felt an increasing tiredness. She was so unspeakably tired, without understanding the reason. Medical examinations showed that she was suffering from an incurable cancer in her head. The disease caused Unni to eventually lose the ability to speak, the muscle power got weaker, and the initial fatigue increased, and she eventually had major swallowing problems. Impairments of bodily functions increased in strength and speed.
Monday morning, October 11th, Unni left us quietly to join with The Lord in heaven.
We express peace over Unni's good memory!
With deep respect
Betty-Ann Solvoll and Oddwin Solvoll