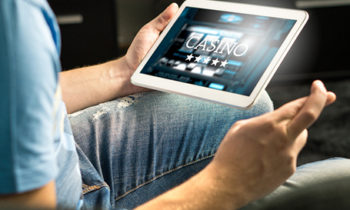 Not Every Casino Site Is Legit
Since the inception of online casino gambling as the preferred option for gamblers from around the world. There has been an influx of both legitimate and dubious casino gambling websites. This has been of particular concern to Norwegian gamblers since there is a growing demand for this form of gambling not only in Norway, but in the entire Scandinavian sub-region. These days gamblers are more open to playing casino games online rather than sticking to the more traditional brick and mortar casino games.
With an ever expanding online gambling market in Northern Europe. There is now a higher risk of malpractice committed by casino gambling websites. These unscrupulous sites try every means possible to gain an unfair advantage over both players and other similar websites. It has now become important for both experienced and would-be casino players from Norway to identify these fraudulent acts. By so doing they can avoid falling prey to the unscrupulous acts of these websites.
Before we go into those things to watch out for before you decide on playing casino games on any gambling site, you need to know some basics as a Norwegian gambler.
Being A Norwegian Gambler
If you are a novice to the world of online gambling and you are from Norway, there are certain things you need to know before you start gambling online. The first thing you need to know is if the casino gambling site you intend playing on offers games for Norwegian players. You can check the "Select Your Country" option on the site to check if "Norway" is listed. You can also check if the games can be played in Norwegian Language.
The second thing you need to know is if the casino gambling site will allow deposits and payments in the Norwegian kronor which is the local currency of Norway. If you are a Norwegian living outside Norway, you will need to check if the site allows you to deposit and receive payments (withdrawals) in the currency of your present country of residence. You can check if the Swedish kronor, Danish krone, Euro, British Pound Sterling or US dollar is acceptable.
Finally, you need to check for the banking options available and decide on which best suits your need. These gaming sites could use the following payment methods: debit and credit cards, paper cheques, e-wallets and wire transfers. It is also important to know the fees and processing times for each withdrawal option before your decide on which method is best for you.
Watch Out For…
Renegade Casino Sites
Every casino gambling website is under regulation by government agencies. You have the Gibraltar Regulatory Authority, the UK Gaming Commission and the Malta Gaming Authority as some examples. However, because of the sheer number of online gaming sites and the volume of work required, these agencies may not be able to fully monitor and supervise the activities of these gambling sites on a regular basis.
This allows those renegade casino sites to carry out fraudulent acts. Usually it is the players of games on these sites that are made aware of their fraudulent acts. These players are therefore the ones who label these websites as renegade or rogue casinos. The most common activities of these renegade sites include a situation where the gambling site is reluctant or blatantly does not allow players to withdraw their full cash prize earnings. Another misconduct is where the casino gambling company has consistently used software to alter the net value of expected cash payouts. These are pretty unfair practices.
Fair Games
Before deciding on playing casino games on a website you need to ensure that the site has games that have been proven to be fair by third party agencies. The games on every site is powered by a software developer like NextGen Gaming, Microgaming, Thunderkick and Net Entertainment. These casino games could be video slots, table games like online blackjack and roulette or scratch card games.
Whatever the casino game is it has to be proven to be fair in its operation and game play. These games come with random number generators (RNG) which further ensures their fairness. If there are no guarantees that these games are fair or are subject to regular regulation, then you need to avoid the website(s) entirely.
Secure User Information
As a Norwegian online casino gambling game player you need to ensure that your personal and financial details are secure on whichever casino gaming site you sign up with. The usual practice by legitimate sites is to make use of Secure Sockets Layer (SSL) and other advanced firewall technology to protect their players financial and personal information from hackers and scammers. However, a lot of websites try to cut corners and costs by using less advanced technologies leaving their players vulnerable to fraudsters who scan the internet for websites using weak firewalls.
Ironically it's not just the casino gaming websites that carry out unscrupulous activities. Players are also known to get their hands dirty as well. The desire to out smart the gaming site is high as the stakes for players of casino games is equally high. To this end players may decide to open multiple accounts with a casino gambling site. You may be wondering why players will go to this length, well when you sign up with a casino site you are usually entitled to a sign up bonus called a "Welcome Bonus Offer".
In some cases the welcome bonus can be up to 100% of your initial deposit. So if you deposit 100 kronor in your gaming account, you will be entitled to play with 200 kronor. This is an incentive that is too much for dubious players to pass and as soon as they open these phony accounts and claim the Welcome Bonus Offer, they immediately transfer the funds to their main account with the casino site. This gives them more funds with which to gamble with and earn even more payouts. However, this will not be possible on casino gambling sites that have a very thorough sign up policy in place and security checks that discourage such practices amongst players.
(gamingtoday)