Full story
Norway gives Zambia K79 billion in 2011
[17.12.2011, 05:12pm, Sat. GMT]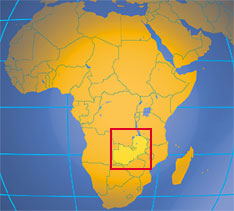 Norway has this year contributed about K79 billion in direct support to Zambia for poverty reduction. Norwegian ambassador to Zambia Arve Ofstad said the support is meant to enhance Government's efforts in providing public service, employment creation and poverty reduction. Mr Ofstad said this in a statement released in Lusaka yesterday. "Norway welcomes the government's strong stance on anti-corruption, expansion of social services and poverty reduction, and appreciates the increased allocation in the 2012 budget to strengthen these efforts," Mr Ofstad said.Mr Ofstad said Norway notes the progress Zambia has made in mobilising its own resources for national development, including improvements in its tax revenue collection and is looking forward to supporting the initiatives.

"Over time, it is our aim to focus more on capacity building and policy dialogue to ensure that Zambia benefits from efficient national institutions," he said.

Norway's budget support to Zambia is set out in a bilateral agreement between the two governments which was signed early this month.
Back
Special Interest
Advertisements