Full story
'Manifesto' plots European 'civil war', fighting can be physically such as Hezbollah or LTTE
[24.07.2011, 08:55am, Sun. GMT]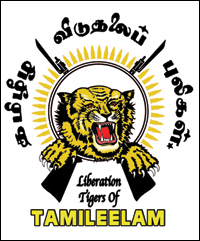 The suspect in Norway's twin attacks that killed at least 92 people admitted responsibility and said the carnage was long planned as the nation mourned victims of its worst violence since World War II. Anders Behring Breivik, 32, was arrested for allegedly shooting at least 91 people dead at a youth Labour Party meeting on an island and killing seven more in a car bomb explosion which ripped through government buildings in Oslo. "He feels that it was cruel to have to carry out these acts but that, in his head, it was necessary".
"From his perspective, he needed to force through a revolution," attorney Geir Lippestad says. Norwegian police on Sunday confirmed that a 1,500-page manifesto was published by Anders Behring Breivik on Friday just hours before he killed at least 92 people. manifesto attacked "the Islamic colonization and Islamization of Western Europe" and "rise of cultural Marxism/multiculturalism". A rambling 1,500-page tract written by Behring Breivik said he has been preparing the "martyrdom operation" since at least autumn 2009.


The Internet document -- part diary, part bomb-making manual and part political rant in which he details his Islamophobia -- explains how he set up front mining and farming businesses to prepare the attacks for which he was arrested on Friday.

A rambling 1,500-page tract written by Behring Breivik said

"Even in Malaysia[18]

, one Muslim majority country frequently hailed as "moderate and tolerant," hundreds of Hindu worshippers watched in horror as workers, mostly Muslims, brought down the roof of their temple and smashed the deities that immigrant Indian workers had brought with them. "We are poor and our only comfort is our temples and now we are losing that also," Kanagamah said in Tamil, the language spoken by ethnic Indians who form eight percent of Malaysia's 26 million people and mostly follow Hinduism."

As harrowing testimony emerged from the summer camp where scores of youngsters were mown down, Norway was struggling to understand how a country famed as a beacon of peace could experience such bloodshed on its soil.

A rambling 1,500-page tract written by Behring Breivik said

"Characteristics of 4th Generation War


Fourth Generation War is normally characterised by a "stateless" entity fighting a state or regime (the EUSSR). Fighting can be physically such as Hezbollah or the Liberation Tigers of Tamil Eelam (LTTE) to use two modern examples. In this realm the 4GW entity uses all three levels of Fourth Generation War. These are the physical (actual combat; it is considered the least important), mental (the will to fight, belief in victory, etc) and moral (the most important, this includes cultural norms, etc) levels. Fighting can also be without the physical level of war. This is via non-violent means. Examples of this could be Gandhi's opposition to the British Empire or by Martin Luther King's marches. Both desired their factions to deescalate the conflict while the state escalates against them, the objective being to target the opponent on the moral and mental levels rather than the physical level. The state is then seen as a bully and loses support.Another characteristic of 4GW is that as with 3rd Generation War the 4GW combatant's forces are decentralised. With 4GW there may even be no one combatant and that smaller groups organise into impromptu alliances to target a bigger threat (that being the state armed forces or another faction). As a result these alliances are weak and if the state's military leadership is smart enough they can split their enemy and cause them to fight amongst themselves (f example get the cultural conservatives (pro Israel) to fight the racial conservatives (anti-Jewish)."



Blond-haired Behring Breivik described himself on his Facebook page as "conservative", "Christian", and interested in hunting and computer games like World of Warcraft and Modern Warfare 2, reports said.



He also described himself as director of Breivik Geofarm, an organic farm that may have given him access to chemicals used in the production of explosives.

The head of the populist right-wing Progress Party (FrP) confirmed Behring Breivik had been a party member between 1999 and 2006 and for several years a leader in its youth movement.

Anti-fascist monitors meanwhile said Behring Breivik was also a member of a Swedish neo-Nazi Internet forum named Nordisk, which hosts discussions on topics ranging from white power music to political strategies for crushing democracy.

Friday's attacks began with a car bomb which seared through landmark buildings including Stoltenberg's office and the finance ministry. It is thought that the car-bomber then caught a ferry to nearby Utoeya island wearing a police sweater.

After Norway's terrorist attack, the European police agency Europol is setting up a task force of more than 50 experts to help investigate non-Islamist threats in Scandinavian countries, its spokesman said Saturday. Friday's bloody terror attacks in Norway vows that a "European civil war" will lead to the execution of "cultural Marxists" and the banishing of Muslims.

"If you are concerned about the future of Western Europe you will definitely find the information both interesting and highly relevant," the author writes, adding later that the work took him nine years to complete. police told the Norwegian newspaper VG that the document is "linked" to attacks.

The manifesto speculates about would happen if the author were to survive "a successful mission and live to stand a multiculturalist trial."

"When I wake up at the hospital, after surviving the gunshot wounds inflicted me, I realize at least for me personally, I will be waking up to a world of shit, a living nightmare," the author wrote.

"Not only will all my friends and family detest me and call me a monster; the united global multiculturalist media will have their hands full figuring out multiple ways to character assassinate, vilify and demonize."

The manifesto includes photos that appear to match those of the suspect, some of which had been posted on his Facebook page and several never-before-seen images of the same man. The author leaves clues about his family and background, and also indicates that English is his "secondary language."

The document is titled "2083: A European Declaration of Independence," a date that the author later explains is the year he believes an European civil war will end with the execution of cultural Marxists and the deportation of Muslims.

This "civil war" would come in three phases, he predicts. The first runs through 2030 and includes "open source warfare, military shock attacks by clandestine cell systems (and) further consolidation of conservative forces."

Between 2030 and 2070, he calls for "more advanced forms of resistance groups (and the) preparation of pan-European coup d'etats."

The final stage features the deposition of Europe's leaders and "implementation of a cultural conservative political agenda."

Much of the manifesto contains diatribes against Marxism and calls for the destruction of governments endorsing Marxist ideals.

The author does not specifically explain why he chose the date 2083, though it is the 200th anniversary of the death of Karl Marx.

The manifesto also contains photos of Breivik in what appear to be uniforms, including one in which he is wearing a U.S. Marine dress jacket decorated with an Iron Cross, Knights Templar and Free Mason medals.

Another picture shows Breivik dressed in a wet suit with a patch that reads "Marxist Hunter" and holding a high-powered rifle.

The author states that he was moved to action dating to "my government's involvement" in NATO's 1999 strikes during the Kosovo campaign, claiming this wrongly targeted "our Serbian brothers (who) wanted to drive Islam out by deporting the Albanian Muslims back to Albania."

He also criticizes "my government's cowardly handling of the Muhammad cartoon issue" -- a reference to the Norwegian government's apology for the nation's private newspapers having repeatedly published the controversial cartoon. Another reference blasts Norway, home of the Nobel awards, for awarding a peace prize to former Palestinian leader Yasser Arafat.

The author details his bomb-making experiments, including a theory that one should purchase a farm so that purchase of large amounts of fertilizer -- which can be used to make bombs -- is less likely to be noticed.

"Be extra careful when researching for bomb schematics (fertilizer bombs), as many terms will trigger electronic alerts," he writes, one of several tips that include using an "anonymous laptop and browse free to your local McDonalds" in order to "avoid ending up on any watch list."



"European Declaration of Independence"

Back
Special Interest
Advertisements