Plane crashed in northern Sweden after issuing a distress call
[Norwaynews] [08.01.2016, 07:41am, Fri. GMT]
A Norwegian F-16 has located wreckage believed to be from a plane that went missing in northern Sweden earlier today. The wreckage is located between the north western part of the Lake Akkajaure and the Norwegian border, according to the Swedish Transport Agency.
Norwegian Air Ambulance becomes launch customer for the newly improved H135
[Norwaynews] [07.10.2015, 01:09pm, Wed. GMT]
The Norwegian Air Ambulance (Norsk Luftambulanse AS) will be the first operator to purchase the technically improved H135. Three units have been ordered with the option for further helicopters in the future. The first delivery is planned for 2017. The Norwegian emergency medical services (EMS) operator will benefit from Airbus Helicopters' enhancements to the versatile H135, which began with engine improvements offering increased performance for CAT A flights from elevated heliports and in hot and high situations.

Norwegian ruling parties suffer losses in local vote
[Norwaynews] [15.09.2015, 06:11pm, Tue. GMT]
The two parties in Norway's right-leaning coalition government have suffered large losses in local elections, partly because of the anti-immigration Progress Party's opposition to Syrian refugees. According to Tuesday's official returns, voters swung to parties at the left, which have argued that refugees should be allowed to settle in wealthy, oil-rich Norway.
AirBaltic pilot and crew caught drunk in Oslo to be taken into custody
[Norwaynews] [12.08.2015, 06:18am, Wed. GMT]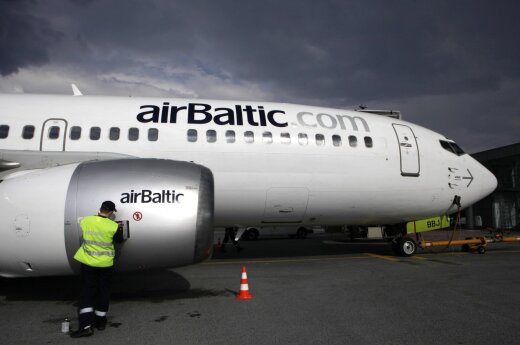 A Norwegian court on Monday ordered that a pilot and three other crew members of the Latvian airline airBaltic be taken into custody after failing blood alcohol tests at Oslo Airport, news agency NTB reported. The four detainees are Latvian nationals. The crew was detained on Saturday after the pilot, the co-pilot, and two flight attendants were found to be intoxicated with blood alcohol levels above permissible limits.
Conflicts rob 30 million children of education: Norwegian PM
[Norwaynews] [09.07.2015, 07:35am, Thu. GMT]
Armed conflicts deprive about 30 million children of education worldwide and governments need to step up investments to make schools safer, partly by widening use of the Internet, Norway's Prime Minister Erna Solberg said on Monday. Solberg, co-chair of a United Nations group advocating new development goals for the world for 2030, told Reuters that higher spending on education would also benefit health, economic growth and women's equality.
Education 'essential to vision of a life of dignity for all,' says Ban at Norway summit
[Norwaynews] [09.07.2015, 07:14am, Thu. GMT]
The Oslo Summit on Education for Development is a chance to reaffirm the human right to education, an opportunity to mobilize political commitment, and "our moment" to galvanize international support for education, United Nations Secretary-General Ban Ki-moon declared today in Norway, where he has been attending a number of high-level events over the past two days.
Stella Days making its cinematic debut in Norway
[Norwaynews] [27.05.2015, 06:40pm, Wed. GMT]
On 29 May at 18:00, the film Stella Days will be making its cinematic debut in Norway. Starring Martin Sheen as a cinema obsessed priest in 1950s rural Ireland who struggles to balance his pastoral duties with his love of cinema, this film is a Norwegian-Irish joint production. Thaddeus O'Sullivan, an award winning Irish director and cinematographer will be joined in a bilingual Q+A session prior to the film by the Norwegian producer, Finn Gjerdrum, and cinematographer, John Christian Rosenlund.
Oslo Conference on Safe Schools
[Norway] [21.05.2015, 08:37pm, Thu. GMT]
The Ministry of Foreign Affairs is hosting an international conference in Oslo from 28 to 29 May entitled 'Protecting Education from Attack'. Foreign Minister Børge Brende will open the conference, and states represented at the conference will be encouraged to endorse a Safe Schools Declaration.
Norway ranks as world's best place to be a mother
[Norwaynews] [10.05.2015, 01:08pm, Sun. GMT]
Norway, like many other European countries, celebrates Mother's Day on the second Sunday in February. In Norway they call the day morsdag. The first Mothers Day in Norway was celebrated in 1919 and was mostly religious tradition. It has of course quickly evolved and became a family day, a traditional day for families to meet up and for all mums to get flowers and something sweet. Children started observing the tradition also in school and making handmade cards and gifts for their mums.
Oslo to host global summit on education for development
[Norway] [28.04.2015, 08:21pm, Tue. GMT]
Norway is hosting a global summit on education for development on 6–7 July. The aim of the summit is to boost global efforts in the field of education, with a view to reaching the UN's new set of development goals. UN Secretary-General Ban Ki-moon is expected to attend the summit. Among those invited are heads of government and ministers from 40 countries, heads of international organisations and respected international advocates for the right to education.
Major power problems in Norway's capital Oslo brings the metro service to a stop
[Norwaynews] [20.11.2015, 09:40am, Fri. GMT]
A major power outage in the Norwegian capital Oslo resulted in an abrupt stall of the Oslo's Metro services this week. Oslo's metro service gets most of its power supply for regular operation from Hafslund. With a major disruption to this power supply at Majorstuen resulted in a complete stall of the metro service in the Norwegian capital city, Oslo.
Syrian migrants gather at Norway-Russia border
[Norwaynews] [27.09.2015, 08:20am, Sun. GMT]
More refugees and migrants from Syria are choosing an Arctic route to enter Europe and escape conflict in their country. They are entering Norway across its border with Russia. Norwegian police say around 300 Syrians have arrived in the Scandinavian country by way of Russia so far this year. The number is about 10 times that for the whole of last year.

The Wave targets the Oscar
[Norwaynews] [03.09.2015, 07:54am, Thu. GMT]
The Norwegian Oscar Committee decided yesterday (2 September) that Norwegian director Roar Uthaug's The Wave (Bølgen) will be Norway's official candidate for the Oscar-nominations as Best Foreign-Language Feature. The committee made the final choice from its own shortlist, also including Norwegian directors Henrik Martin Dahlsbakken's Returning Home (Å vende tilbake) and Anne Sewitsky's Homesick (De nærmeste).
Largest spa in Norway opens in December
[Norwaynews] [17.07.2015, 05:22am, Fri. GMT]
Austria - Thermarium strengthens its position as a global key player in spa planning and realization. One of the most outstanding projects is the Kongeveien Eiendom Spa Complex in Norway , now rebranded to "THE WELL". The largest spa facility in Norway is funded by a private investor and is scheduled to open in December 2015 .
Cut '8 days of military spending' for universal education: Malala
[Norwaynews] [09.07.2015, 07:32am, Thu. GMT]
Nobel Peace Prize laureate Malala Yousafzai on Tuesday urged world leaders to cut "eight days of military spending" to give all children access to 12 years of free education. About $39 billion would be needed each year to fund the schooling, according to an estimate from the laureate's non-profit group the Malala Fund.
Aker Solutions to cut jobs in Norway
[Norwaynews] [12.06.2015, 03:01pm, Fri. GMT]
Aker Solutions has notified employees at its subsea services facility in Ågotnes, Norway, that it has become necessary to adjust the plant's workforce capacity because of a decline in activity in the Norwegian market. Between 150 and 200 positions in Ågotnes may be affected. Adjustments will be made through normal employee turnover, reassignments to other parts of the company and dismissals.
Woman recalls childhood in Norway during war
[Norway] [26.05.2015, 09:37pm, Tue. GMT]
The following interview of Ellen Cook was conducted Dec. 3, 2013 in Bartlesville by Joe L. Todd for the Eisenhower Library in Abilene, Kan. I was born in Oslo, Norway, on May 17, 1939, which also is our national holiday and my dad's birthday. It was 125 years of Norway's Independence from Sweden.
Council of Europe calls on Norway to scrap local begging bans
[Norwaynews] [19.05.2015, 06:25pm, Tue. GMT]
The Council of Europe said Monday that Norway should scrap a law allowing local councils to ban begging, describing it as "discriminatory" against Roma immigrants. The pan-European body's Commissioner for Human Rights Nils Muiznieks welcomed Norway's decision to drop plans for a nationwide begging ban earlier this year, but said he remained "concerned about bans at municipal level on begging and sleeping rough".
$1.9bn lawsuit against Norway gov't
[Norwaynews] [28.04.2015, 08:50pm, Tue. GMT]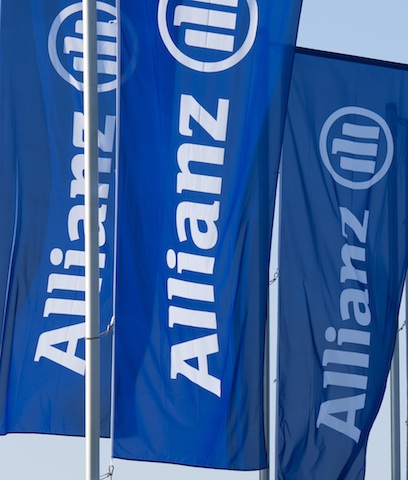 An Oslo court started to hear a $1.9 billion lawsuit by a group of international investors against Norway on Monday, in a case that challenges the country's reputation as a predictable place to do business with little political risk.
World Yoga Day will be in Oslo
[Norwaynews] [26.04.2015, 11:23am, Sun. GMT]
It was a landslide victory for India at the UN General Assembly when the United Nations declared June 21st as International Yoga Day (or World Yoga Day). This came after Prime Minister Narendra Modi had urged the world community to celebrate yoga at the international level, in his maiden speech at the UNGA in September 2014.