Aker Solutions to cut jobs in Norway
[Norwaynews] [12.06.2015, 03:01pm, Fri. GMT]
Aker Solutions has notified employees at its subsea services facility in Ågotnes, Norway, that it has become necessary to adjust the plant's workforce capacity because of a decline in activity in the Norwegian market. Between 150 and 200 positions in Ågotnes may be affected. Adjustments will be made through normal employee turnover, reassignments to other parts of the company and dismissals.
Woman recalls childhood in Norway during war
[Norway] [26.05.2015, 09:37pm, Tue. GMT]
The following interview of Ellen Cook was conducted Dec. 3, 2013 in Bartlesville by Joe L. Todd for the Eisenhower Library in Abilene, Kan. I was born in Oslo, Norway, on May 17, 1939, which also is our national holiday and my dad's birthday. It was 125 years of Norway's Independence from Sweden.
Council of Europe calls on Norway to scrap local begging bans
[Norwaynews] [19.05.2015, 06:25pm, Tue. GMT]
The Council of Europe said Monday that Norway should scrap a law allowing local councils to ban begging, describing it as "discriminatory" against Roma immigrants. The pan-European body's Commissioner for Human Rights Nils Muiznieks welcomed Norway's decision to drop plans for a nationwide begging ban earlier this year, but said he remained "concerned about bans at municipal level on begging and sleeping rough".
$1.9bn lawsuit against Norway gov't
[Norwaynews] [28.04.2015, 08:50pm, Tue. GMT]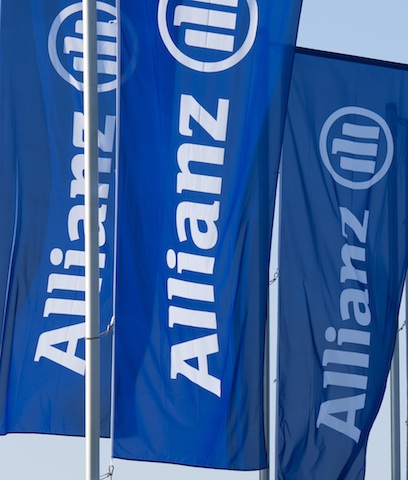 An Oslo court started to hear a $1.9 billion lawsuit by a group of international investors against Norway on Monday, in a case that challenges the country's reputation as a predictable place to do business with little political risk.
World Yoga Day will be in Oslo
[Norwaynews] [26.04.2015, 11:23am, Sun. GMT]
It was a landslide victory for India at the UN General Assembly when the United Nations declared June 21st as International Yoga Day (or World Yoga Day). This came after Prime Minister Narendra Modi had urged the world community to celebrate yoga at the international level, in his maiden speech at the UNGA in September 2014.
HIV situation in Norway in 2014
[Norwaynews] [06.03.2015, 10:34am, Fri. GMT]
In 2014, there were 249 new cases of HIV diagnosed in Norway, a moderate increase from 2013. The increase is among men who have sex with men (MSM) and heterosexually-infected people living in Norway. The trend of fewer diagnosed cases of HIV infection continued among immigrants who were infected heterosexually before arrival in Norway.
Oslo to replace roadside tolling equipment
[Norwaynews] [18.02.2015, 05:21pm, Wed. GMT]
The Norwegian Public Roads Administration (Statens vegvesen NPRA) has awarded a contract for the replacement of all AutoPass roadside tolling equipment in Oslo. The contract has an estimated value of NKr50m (US$6.6m) and has been given to the Trondheim-based company, Q-Free. The project's delivery comprises: dismantling of the existing roadside equipment; installation of new roadside equipment; and service and maintenance of the system after the completion of the installation.
Pope says it's OK to spank kids
[Norwaynews] [08.02.2015, 06:02pm, Sun. GMT]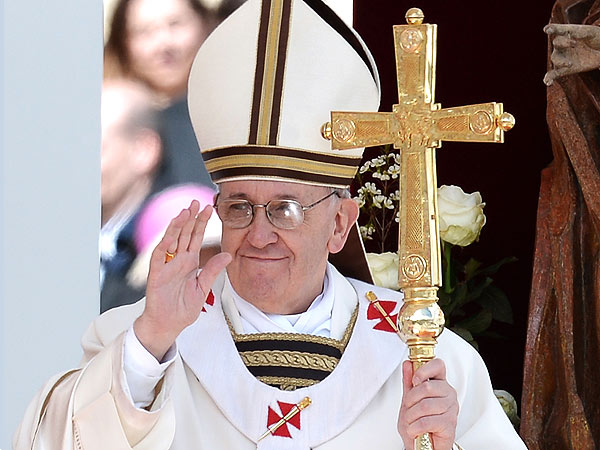 Pope Francis says it's OK to spank your children to discipline them - as long as their dignity is maintained. Francis made the remarks this week during his weekly general audience, which was devoted to the role of fathers in the family. Francis outlined the traits of a good father: one who forgives but is able to "correct with firmness" while not discouraging the child.
Anders H. Lier joins Enoro as CEO
[Norwaynews] [07.01.2015, 07:11pm, Wed. GMT]
Anders H. Lier is appointed as President and Chief Executive Officer of Enoro Group as of 1 January 2015. Mr. Lier joins Enoro to build on its Nordic market leadership and spearhead the international expansion. Enoro is the global software house that makes utilities more intelligent. Enoro is a software solutions provider offering a complete solution portfolio for the meter-to-cash processes of small, medium and large energy utilities.
Italian embassy in Oslo promotes Umbria's gastronomy
[Norwaynews] [17.12.2014, 06:52am, Wed. GMT]
Gastronomical specialties from Umbria were brought to Norway by the Italian ambassador to Oslo, Giorgio Novello, at a special promotional event hosted in his residence with two businesswomen from the food and wine sector, Livia Colantonio of Castello delle Regine and Ada Urbani of Urbani Tartufi.

Stella Days making its cinematic debut in Norway
[Norwaynews] [27.05.2015, 06:40pm, Wed. GMT]
On 29 May at 18:00, the film Stella Days will be making its cinematic debut in Norway. Starring Martin Sheen as a cinema obsessed priest in 1950s rural Ireland who struggles to balance his pastoral duties with his love of cinema, this film is a Norwegian-Irish joint production. Thaddeus O'Sullivan, an award winning Irish director and cinematographer will be joined in a bilingual Q+A session prior to the film by the Norwegian producer, Finn Gjerdrum, and cinematographer, John Christian Rosenlund.
Oslo Conference on Safe Schools
[Norway] [21.05.2015, 08:37pm, Thu. GMT]
The Ministry of Foreign Affairs is hosting an international conference in Oslo from 28 to 29 May entitled 'Protecting Education from Attack'. Foreign Minister Børge Brende will open the conference, and states represented at the conference will be encouraged to endorse a Safe Schools Declaration.
Norway ranks as world's best place to be a mother
[Norwaynews] [10.05.2015, 01:08pm, Sun. GMT]
Norway, like many other European countries, celebrates Mother's Day on the second Sunday in February. In Norway they call the day morsdag. The first Mothers Day in Norway was celebrated in 1919 and was mostly religious tradition. It has of course quickly evolved and became a family day, a traditional day for families to meet up and for all mums to get flowers and something sweet. Children started observing the tradition also in school and making handmade cards and gifts for their mums.
Oslo to host global summit on education for development
[Norway] [28.04.2015, 08:21pm, Tue. GMT]
Norway is hosting a global summit on education for development on 6–7 July. The aim of the summit is to boost global efforts in the field of education, with a view to reaching the UN's new set of development goals. UN Secretary-General Ban Ki-moon is expected to attend the summit. Among those invited are heads of government and ministers from 40 countries, heads of international organisations and respected international advocates for the right to education.
Norwegian woman barred from traveling on charges of beating Egyptian husband
[Norwaynews] [09.03.2015, 12:31pm, Mon. GMT]
A Norwegian woman went on a hunger strike Sunday in protest to a travel ban by Egyptian authorities, Youm7 reported Monday. The Moroccan-Norwegian Mona Hafid, who converted to Islam after marrying an Egyptian man who works in tourism, was barred to travel abroad because she convicted of beating her husband and was sentenced to six months in prison, although her sentenced was recently commuted.
Red Zone festival in Oslo dedicated to the Armenian Genocide
[Norwaynews] [04.03.2015, 12:33pm, Wed. GMT]
The Armenian Cultural Association in Norway presents various commemorative events marking the centennial of the Armenian Genocide in Norway. The events organized by Norwegian Church's cultural agency Kirkelig Kulturverksted (KKV) include a film screening, photo exhibition, theater performances, a cultural workshop, a concert and a panel discussion on political aspects of denial within the prestigious annual Red Zone Festival, happening this week, sponsored by freedom of expression foundation Fritt Ord and the Norwegian Ministry of Foreign Affairs.
Proffice Appoints a New Director in Norway
[Norwaynews] [10.02.2015, 08:06pm, Tue. GMT]
Eivind Bøe is taking up the position as new Director of the Proffice Group's (STO:PROEB) business in Norway. "Norway is an important market for the Proffice Group, and I'm delighted that we will have a strong leader in place. Eivind Bøe will develop the business with our existing clients and create opportunities to find new ones," says Henrik Höjsgaard, President and CEO of the Proffice Group.
General strike in Norway
[Norwaynews] [29.01.2015, 06:27pm, Thu. GMT]
1.5 million workers went on strike yesterday in the biggest political strike in Norwegian history. Trade unions struck against the right-wing government's attempts to reform labour laws. All of the major trade unions in Norway called for a strike yesterday, 28th of January, against the government's attempt to reform labour laws, making working life more "flexible". They are trying to promote temporary jobs, more overtime without overtime compensation - a more exploitative working life.
Oslo is the most expensive city in Europe for expats
[Norwaynews] [05.01.2015, 01:31pm, Mon. GMT]
Oslo tops the list of Europe's most expensive locations for expats, followed by Stavanger and Zurich, the latest cost of living survey shows. But in Sweden, where the Krona currency has weakened, there are no longer any locations in the top 30 of the list compiled by ECA International, a provider of knowledge, information and technology for the management and assignment of employees around the world.
5000 people lit up the streets of Oslo during NOAH's march against fur
[Norwaynews] [12.11.2014, 12:49pm, Wed. GMT]
Norway's largest animal rights organization – announce that almost 5000 people attended NOAH's march against fur in Oslo this Saturday. Nationwide between 6500 and 7000 people attended the event, which was held in 15 cities across Norway. NOAH's march against fur has been an annual event for eleven years, and has become Europe's largest anti-fur event. This year more people than ever attended.