Norway's Planned Memorial To Utoya Mass Shooting Is Powerful
[Norway] [07.03.2014, 06:03am, Fri. GMT]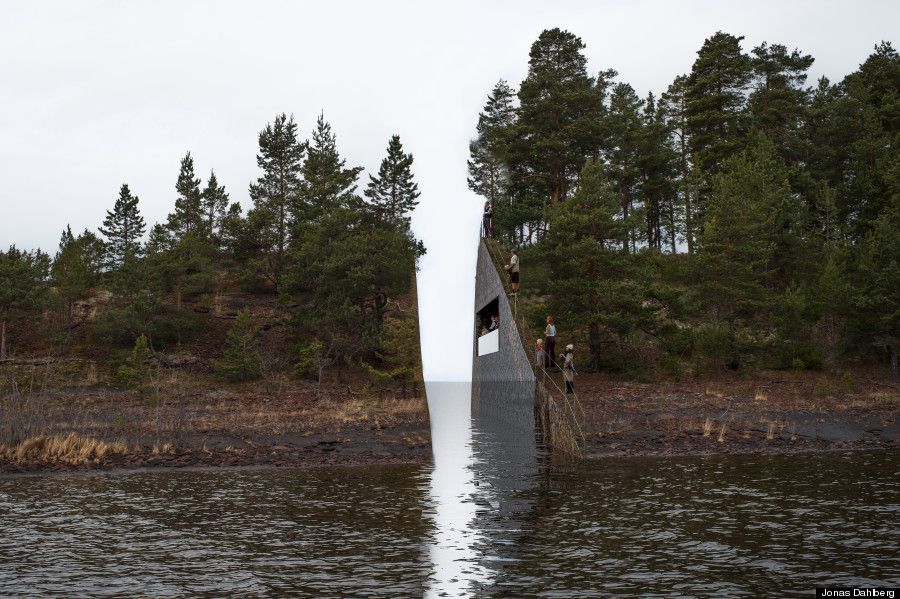 Norway has unveiled the designs for a memorial to remember the victims of a 2011 bombing and mass shooting that killed 77 people in Oslo and Utoya, a small island outside of the capital. It's nothing short of powerful. Swedish artist Jonas Dahlberg presented a proposal to cut a small gap through the island, a "memory wound", he described in his artist statement.
Norway may expect heavy immigration from Southern Europe
[Norwaynews] [20.12.2013, 10:54am, Fri. GMT]
Over the past five years there has been an ongoing financial crisis in Southern Europe. Still, the effect in terms of immigration to Norway has not really been seen until now. Norway has experienced a large increase in the number of Southern European immigrants the past year, and statistics suggest that there is more to come. In Spain and Greece the unemployment rate is now at 26-27 percent. For youth, the numbers are twice as high. Already, this should have resulted in an increase similar to the high rate of Eastern European and Swedish work immigrants, but the effect cannot really be seen until now.
Chemical weapons watchdog receives Nobel Peace Prize
[Norwaynews] [10.12.2013, 01:37pm, Tue. GMT]
The head of a watchdog group that is trying to rid the world of chemical weapons has received the Nobel Peace Prize at a ceremony in the Norwegian capital. Ahmet Uzumcu, director-general of the Organization for the Prohibition of Chemical Weapons, collected the award Tuesday on behalf of the group. Noting the organization's role in leading the mission to destroy Syria's chemical weapons, Nobel committee chairman Thorbjorn Jagland said the "anonymous inspectors from the OPCW do an extremely important and difficult job."
Norway urges date nights to avoid divorce
[Norwaynews] [30.10.2013, 10:41am, Wed. GMT]
The government in Oslo has issued a plea to Norway's married citizens: go on more date nights. The move comes amid rising divorce rates, which currently sit at 40 per cent, with those aged 40 to 44 most likely to split from their partners. The situation has become so dire that the authorities are stepping in, urging the nation's couples to work at their relationships and carve out more couple time, the Guardian reports.
Parliamentary election in Norway
[Norwaynews] [09.09.2013, 06:35am, Mon. GMT]
Today, Monday September 9th is Election Day in Norway, and voters will elect representatives to Parliament (Stortinget) and the Sami Assembly (Sametinget). Polling stations open at 09:00. You must have the right to vote and be registered as elector to be able to vote. All electors are sent a polling card by post. On the polling card you will find information about polling hours and which polling station you must use on Election Day. You do not need to take your polling card with you in order to vote, but you will be able to vote more quickly if you take your polling card with you.
Asylum seekers involved in Oslo drug trade
[Norwaynews] [05.09.2013, 05:22pm, Thu. GMT]
Almost all foreigners that are arrested for drug trafficking in Oslo have either had their applications for asylum denied, or they live in Oslo without having applied for asylum. Many of the residents staying at asylum reception centers in the capital are involved in the drug trade or other crime. In fact, they stand for most of the drug trade in Oslo, according to a study by Aftenposten. Although the number of drug traffickers is a small fraction of the total15, 800 people who live in asylum centers in Norway, it still amounts to a significant workload for the police and use of societal resources.
Ryanair to appeal court ruling in dismissal case
[Norwaynews] [27.08.2013, 07:48am, Tue. GMT]
A WRONGFUL dismissal lawsuit against Ryanair by a former flight attendant must be heard in Norway, a court there has ruled. Allesandra Cocca, an Italian, claims that she was wrongfully dismissed from her job as an air hostess while she was based at a Norwegian airport. Ryanair argued that she had been working under an Irish contract and that her terms of employment were covered by Irish, not Norwegian, laws.
Norway blocks Apple's maps photo request over century-old law
[Norwaynews] [14.08.2013, 04:32pm, Wed. GMT]
The Norwegian government has denied Apple permission to take aerial photographs of Oslo. The photos, which would have been used for 3D improvements to Apple's widely-criticised mapping software for iOS, were blocked due to a nearly 100-year-old law that is about to become obsolete. Apple's mapping software shows 3D models of cities based on aerial photographs of many areas around the world. In Scandinavia, both Stockholm and Copenhagen are covered by Apple's 3D maps, but Oslo isn't. In the Norwegian capital, the map overlay is 2D and low resolution.
Alcohol advertising regulations in Nordic countries
[Norwaynews] [15.07.2013, 08:45am, Mon. GMT]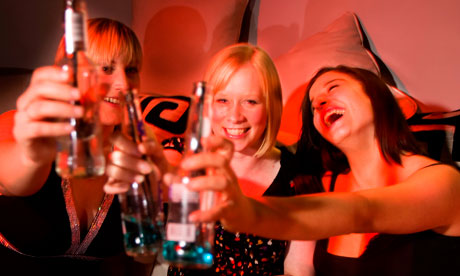 Alcohol advertising in Nordic and Baltic countries Prezi presentation gives an overview of alcohol advertising regulation, developments and challenges in Nordic-Baltic region. Nordic Alcohol and Drug Policy Network (NordAN) is focusing on alcohol advertising and its role to drinking and especially on young peoples relationship to alcohol in Nordic-Baltic region. Research shows that the exposure of young people to alcohol marketing hastens the drinking debut and increases alcohol consumption among those people who already drink.
Norwegian parliament concludes debate on Kashmir: India, Pakistan urged to resolve issue
[Norwaynews] [25.05.2013, 06:10pm, Sat. GMT]
The Norwegian Parliament has conducted an important debate for the second time in a year addressing the Kashmir conflict. An earlier debate was held in 2010 and again in September 2012 when the Norwegian parliament raised the issue of existence of unidentified mass graves in occupied Kashmir. The interpolation entitled "Kashmir on the backdrop of withdrawal of foreign troops from Afghanistan in 2014" was submitted for a debate by the Chairman of the Norwegian parliamentary Kashmir Committee and Christian Democrat (KrF) Party leader Mr. Knut Arild Hareide.

Qatar Airlines condemned for job advert in Norway
[Norwaynews] [05.02.2014, 06:59pm, Wed. GMT]
Norway's anti-discrimination ombudsman attacked Qatar Airways Tuesday after the carrier told women to attend a recruitment day in Oslo wearing short skirts. Men, however, were asked to wear 'business suits', with the airline drawing sharp criticism for being sexist. 'We believe that it is contrary to law that there should be different clothing requirements for men and women,' Carl Fredrik Riise, an adviser for Norway's anti-discrimination ombudsman, told Norway's DN newspaper. 'It discriminates between applicants on the basis of gender.'
Nobel Peace laureate urges holdouts to join chemical weapons pact
[Norwaynews] [10.12.2013, 05:21pm, Tue. GMT]
The head of the Organization for the Prohibition of Chemical Weapons, accepting the Nobel Peace Prize in Oslo today, appealed to the remaining six countries outside the Chemical Weapons Convention to join the organization's quest to rid the world of chemical weapons. OPCW director general Ahmet Üzümcü said that there was no longer any "reasonable defense" for Angola, Egypt, Israel, Myanmar, North Korea, and South Sudan not to ratify the convention after the recent international reaction to the use of chemical weapons in Syria.
Norway Post "well equipped" to handle loss of letters monopoly
[Norwaynews] [05.11.2013, 08:42pm, Tue. GMT]
Norway Post has seen its profits weaker than expected so far this year, thanks to strong competition in the Nordic logistics market and the continuing decline in mail volumes. Nevertheless, the company said last week that it was well positioned to cope if the Norwegian government chooses to abolish the last remaining monopoly protections in the domestic mail market, letters under 50g in weight.
Chief of Oslo Police Warn against Illegal Labor Market
[Norwaynews] [23.09.2013, 05:03pm, Mon. GMT]
Police chief Hans Sverre Sjøvold thinks crime in the labor market has reached a serious level in Norway. Cheap labor is the foundation of a growing underground economy. Talking to Aftenposten, Oslo police chief Hans Petter Sjøvold warns and believes that Norway needs completely new and unconventional measures to solve the problem of a parallel illegal labor. He stressed that this illegal structure is about criminal networks who cheats community for enormous values. It is a completely new situation. We need a new strategy to work in this area better. Several ministers should come together to create such a strategy, says Sjøvold.
Norway implements biometric eGates
[Norwaynews] [05.09.2013, 06:27pm, Thu. GMT]
The Norwegian National Police Directorate is implementing a biometric eGate system at Oslo's Gardermoen Airport. Supplied by prime contractor, Gemalto, and Vision-Box, the system is based on automatic passport verification and facial recognition technology. It promises to offer Norwegian citizens travelling from non-Schengen countries a faster journey through Norway's busiest airport. The solution provided is Gemalto's Coesys eBorder solution and Vision-Box's vb i-match. Together, the system features a highly secure, two-stage verification.
International Munch conference in Oslo
[Norwaynews] [27.08.2013, 07:56am, Tue. GMT]
From 18 to 21 September 2013 the international "Edvard Munch and/in Modernism" conference will be held in Oslo. About 100 Munch researchers and others with an interest in Munch from Norway and abroad are expected to attend. The conference is open to all who are interested in Munch. The main speakers are professor emeritus Reinhold Heller from the University of Chicago (USA), Professor Francis Frascina from Keele University (UK) and Dr. Susan Greenberg Fisher from The Renee & Chaim Gross Foundation in New York (USA).

Norway politicians debate foreign policy
[Norwaynews] [23.08.2013, 04:39am, Fri. GMT]
Climate change, economic issues, relations within other European countries, and a little bit of Middle East politics: that is what's made the core of the foreign policy debate among the Norwegian politicians. After eight consecutive years of rule by the Red-Green coalition, the parliamentary elections are due next month. But the foreign policy has been a low priority for the political parties during their election campaigns.
What makes the Norwegians Norwegian – an outsider's inside view
[Norwaynews] [09.08.2013, 04:50pm, Fri. GMT]
Hitting the bookshelves this week, the Xenophobe's Guide to the Norwegians is an insightful view into the character and values of the Norwegians. Aimed at tourists, immigrants or Norwegians who want to know more about the Norwegian way of life, the book is an entertaining and amusing look at what makes Norwegians Norwegian. "There are a lot of things about the Norwegians that can seem strange to someone from the outside," says author Dan Elloway, an Englishman who has lived in Norway for six years.

Munch 150 to be screened in over 30 countries
[Norway] [26.06.2013, 06:40pm, Wed. GMT]
The new art event film about the Munch 150 exhibition will premiere at over 900 cinemas in more than 30 countries on 27 June. The film is designed to spark curiosity and provide insight for people who have already seen the exhibition, those who may be going to see it and those who will not have the opportunity to do so. In Norway the film is being shown in Oslo, Bergen and Trondheim. Internationally, it is being shown in Argentina, Australia, Canada, Chile, Costa Rica, Croatia, the Czech Republic, Denmark, France, Germany, Guatemala, Hungary, India, Ireland, Italy, Luxembourg, Malta, Mexico, the Netherlands, New Zealand, Norway, Peru, Poland, Romania, Russia, Slovakia, Sweden, Switzerland, the UK and the US.

Iraqi Embassy address problems facing Iraqis in Norway
[Norwaynews] [23.05.2013, 05:32pm, Thu. GMT]
The Embassy of the Republic of Iraq in Oslo organized an extended seminar to the Iraqi community in Norway to discuss and put forward their problems and address the obstacles they face, such as issuance of residency permits and acquiring Norwegian citizenship and other outstanding issues. A statement by the Iraqi Foreign Ministry received by Iraqi News today that "The Ambassador of Iraq to Norway, Sondos Omar Ali, listened to many views and problems facing the people of the Iraqi community there, where the seminar was attended by senior officials in the Ministry of Children and Equality and the Norwegian Departments of Immigration and Citizenship," noting that "The attendees addressed the issue of duplication of asylum and the non match of the names and job opportunities."