Norway calls EU to keep using natural gas
[Norwaynews] [25.09.2014, 04:00pm, Thu. GMT]
Norway's Minister of Petroleum and Energy Tord Lien urged the European Union to continue to use natural gas and said he believes natural gas is the most effective and efficient fuel to help the EU meet its energy targets. Lien spoke at the EU-Norway Energy Conference today and argued that natural gas should be the fuel source that the EU relies on when considering its need for both energy security and energy efficiency. Norway produced 110 million cubic meters of natural gas in 2013, 98 percent of which was exported to the EU market.
NOREXECO gets license to become the first dedicated forestry and paper exchange
[Norwaynews] [17.09.2014, 06:24am, Wed. GMT]
The Norwegian Ministry of Finance has given NOREXECO ASA a license to operate as a regulated market exchange. NOREXECO plans to open up for trading before the end of 2014 and will become the world's first and only dedicated exchange for pulp and recycled paper. The license covers financial derivatives within forestry and paper. The first product listed on NOREXECO will be pulp (softwood and hardwood).
Norwegian salmon headed for strong year to US
[Norwaynews] [09.09.2014, 09:19am, Tue. GMT]
2014 could see Norway's salmon exports to the US reach the highest level seen since 2010 and even the late 1980s, reported the salmon news website iLaks.no. Driven in part by the ban in Russia and trade difficulties with China, Norwegian exporters have turned to alternative markets such as the US. The North American country was by far the biggest market for Norwegian salmon in the 1980s, taking in a third of Norway's production.
Wood Mackenzie: Norway's 10 billion barrels of undeveloped resources represent US$106 billion (NKr 649 billion prize)
[Norwaynews] [31.08.2014, 11:24am, Sun. GMT]
STAVANGER, 26th August 2014 – at ONS 2014 Wood Mackenzie releases its latest upstream estimates revealing that Norway has 10 billion barrels of oil equivalent (boe) of discovered natural resources yet to be developed. Despite being at different stages of evaluation, facing intense investor scrutiny and considerable technical and commercial challenges, Wood Mackenzie says over 60% of the resources could be commercialised - potentially adding US$106 billion (NKr 649 billion) to the country's oil and gas industry revenues.
Norway to up credit coverage for sales to Ukraine
[Norwaynews] [16.08.2014, 07:08am, Sat. GMT]
The Norwegian government is making it easier for fish exporters to obtain guarantees for exports to Ukraine, as part of measures to deal with the ban on imports by Russia, reports Aftenposten. The measure is one of several that emerged from a meeting between seafood industry groups and fisheries minister Elisabeth Aspaker on Thursday. "The industry has made several constructive suggestions and we are now ready with the first measures," said Aspaker.
Norway Oil Fund Buys Paris Property for $570 Million
[Norwaynews] [02.08.2014, 03:22am, Sat. GMT]
Norges Bank Investment Management bought an office and retail complex opposite Paris's Le Madeleine church for 425.6 million euros ($570 million) from a fund managed by Blackrock Inc. (BLK) The 31,500 square-meter (339,000 square-foot) Le Madeleine building has been completely refurbished since it was acquired by Blackrock Europe Property Fund III in 2009, the world's largest money manager said in a statement today. Tenants include Chanel, Visa and C&A.
Norways opts for international permits
[Norwaynews] [09.07.2014, 03:11pm, Wed. GMT]
Norway will buy 21 million UN backed certified emission reductions (CERs) for an average price of 2.28 euros ($3.30) each in its international tender to purchase carbon offsets, said the financial institution in charge of the deal on Monday. The Nordic Environment Finance Corporation (NEFCO), which manages the tender for Norway, said in a newsletter that it is closing the first procurement under the NorCaP (Norwegian Carbon Procurement Facility), which buys carbon offsets above market prices to give a lifeline to projects that risk collapse.
Emirates Sky Cargo's New Oslo Route Enhances Scandinavian Trade Lanes
[Norwaynews] [08.07.2014, 02:34pm, Tue. GMT]
Emirates SkyCargo, the freight division of Emirates, is set to further strengthen trade lanes between Scandinavia and its worldwide network with the start of operations to Oslo, Norway, from 2 September this year. Oslo, the Norwegian capital and centre of the country's shipping industry, will become Emirates SkyCargo's third gateway in Scandinavia after daily passenger and cargo services were introduced to Copenhagen, Denmark, in August 2011 and Stockholm, Sweden, in September 2013.
Lithuania-Norway business chamber opens in Oslo
[Norwaynews] [08.07.2014, 02:30pm, Tue. GMT]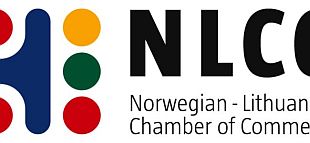 In Oslo, the capital of Norway, the Lithuanian-Norwegian business chamber has been established. It is the first and probably the major step towards creating even tighter business relations between the two countries, reports LETA/ELTA. The newly created business chamber will first of all encourage bilateral cooperation between enterprises. The nearest goals include not only rallying and motivating Lithuanian companies based on sectoral approach but also assisting Lithuanian businesspersons in finding contacts and developing business in Norway.
Norway's Vard to build hull for its largest subsea construction vessel in Romania
[Norwaynews] [24.06.2014, 09:23pm, Tue. GMT]
Norwegian ship builder Vard Holdings, part of Italian group Ficantieri, recently announced that it secured a contract to build an offshore subsea construction vessel for Norwegian group Solstad Offshore, which will be partly built in the Romanian shipyard Vard Tulcea. This is the largest single vessel contract in the company's history, Vard has said, without mentioning its value. Analysts estimate that the value of this contract could be between EUR 180 million and EUR 240 million.
Norway Sees Potential in Fish Exports to India
[Norwaynews] [24.09.2014, 08:48am, Wed. GMT]
NORWAY - With over one billion people and an economy in expansion, the Norwegian Seafood Council sees an increased opportunity for selling fish to India. "Norway currently has no free trade agreement with India, but we see the potential for it to fall into place," said Ingelill Jacobsen, Norwegian Seafood Council. From 24 to 31 October, the Norwegian Seafood Council will hold a seminar and reception in New Delhi and Mumbai.
Norway homes 'most overvalued in the world', says study
[Norwaynews] [16.09.2014, 02:22pm, Tue. GMT]
Norway, Australia and the UK are the three most overvalued property markets, rising the most since 1970, says the latest review from the Bank of International Settlements, The most overvalued residential property in the world is in Norway, a new study reveals. Australian home prices have risen the next highest since 1970, according to the Bank for International Settlements (BIS) Quarterly Review, with Asian prices rising the highest in the last year.
Petroleum Safety Authority Norway to host safety lunch at ONS
[Norwaynews] [31.08.2014, 11:42am, Sun. GMT]
Against a backdrop of cost pressures and spending cuts, Norway's tradition of collaboration and government regulation will be an important subject at the Petroleum Safety Authority Norway's safety lunch at this year's ONS show in Stavanger. Scheduled to take place from 12:30 on Wednesday 27 August, the safety lunch has become a well-established part of the ONS exhibition and conference. It brings together government agencies, key leaders in the industry and the most important union representatives to discuss safety from a national and international perspective.
Falling Norway salmon prices opening US market again
[Norwaynews] [16.08.2014, 07:15am, Sat. GMT]
The US commodity salmon market seems poised to become one of many casualties in Russian president Vladimir Putin's food import block. Chilean salmon producers are shifting focus to Russia, which likely means less product for the US, traditionally their main market, and higher prices in the commodity salmon market Chile normally supplies. Norwegian producers, seeing their largest market Russia closed, are set to look more to the US, a market they supplied when Chile was suffering with infectious salmon anemia (ISA).
secures EUR29m shifter contract
[Norwaynews] [16.08.2014, 07:04am, Sat. GMT]
Kongsberg Automotive's Driveline business area has been awarded a contract for the supply of a manual gear shift system to an unnamed European OEM, in a deal worth EUR28.8m (US$38.5m) for a six-year period. The gear shifters will be used in the OEM's next generation of small-sized cars, with production starting in the fourth quarter of 2016 at KA's facility in Vrable, Slovakia. Peak volumes are expected to exceed 200,000 shifters in 2018.
Norway may become 'cashless country' by 2020
[Norwaynews] [18.07.2014, 06:00pm, Fri. GMT]
One of Norway's leading financial confederations has said the country should be cashless by 2020. Currently, cash is used in only five percent of Norwegian transactions. However, critics say people should be able to buy things without a 'trace'. Finans Norge – which represents 200 financial institutions and financial groups active in the country – has advocated the complete elimination of cash-based transactions in Norway, stating that a no-cash policy could prevent problems with financial crime, robberies and 'black money'.
Major cyber-attack hits Norwegian banks
[Norwaynews] [09.07.2014, 03:09pm, Wed. GMT]
In an action claimed by the local "Anonymous Norway" hactivist group, Tuesday saw many of the top banks and financial institutions of Norway being simultaneously hacked in what is being dubbed the country's biggest-ever network attack. The simultaneous attack hit eight companies, including DNB, Danske Bank, Nordea, Norges Bank, Sparebank 1 and Telenor, as well as two insurance companies, Storebrand and Gjensidige in what is probably the richest country in Europe.
Salmon exports reach record high
[Norwaynews] [08.07.2014, 02:31pm, Tue. GMT]
The value of exports of Norwegian salmon during the first six months of 2014 totalled NOK 21.5 billion (USD 3.47 billion). According to figures from the Norwegian Seafood Council (NSC), this is the highest export value ever recorded for the first six months of any year. The figures show an increase in the value of Norwegian salmon exports of NOK 4,100 million (USD 662.3 million), or 24 per cent, compared to same period last year. Measured in product growth, the exported volume underwent an increase of nine per cent to 469,000 tonnes.
Close Partners in Shipping, Shipbuilding Industries
[Norwaynews] [02.07.2014, 09:36pm, Wed. GMT]
May 17 was Constitution Day for Norway, the country's national holiday. In commemoration of this yearly event, BusinessKorea sat down with His Excellency Torbjørn Holthe, Norwegian Ambassador to South Korea, to speak about opening new trade routes between the two countries, and continued cooperation in a variety of fields. What follows are excerpts from the interview. First of all, please explain the brief history of diplomatic and economic relations between Norway and Korea.
Romania should use EEA, Norway Grants as soon as possible
[Norwaynews] [20.06.2014, 04:12pm, Fri. GMT]
Romania should use the EEA (European Economic Area) grants and Norway grants as soon as possible for the funds to quickly be accessed by the population and the other categories to which they are allotted, Minister for European Funds Eugen Teodorovici said on Wednesday, according to a release sent ton Thursday. Eugen Teodorovici on Wednesday attended the third annual meeting on EEA and Norway grants, organized at the Bucharest-based Gabroveni Inn, a historic site restored thanks to these funds. The participants focused on the progress made in implementing the EEA and Norway grants over 2007-2014.