SCG announces acquisitions in Norway, Indonesia
[Norwaynews] [18.12.2014, 09:01pm, Thu. GMT]
Siam Cement Group (SCG) has announced its acquisitions of a stake in Norner Holding, a Norwegian chemical-research company specialising in polymers, and in Indoris Printingdo, a packaging manufacturer in Indonesia. SCG Chemicals Company, a wholly owned subsidiary of SCG, has purchased an initial 51-per-cent stake in Norner, with the remaining 49 per cent to be acquired by next September, SCG president and chief executive officer Kan Trakulhoon told the Stock Exchange of Thailand yesterday.

Meyer Bergman makes acquisition in Norway with a purchase in Central Oslo for €30 mln (NO)
[Norwaynews] [18.12.2014, 01:41pm, Thu. GMT]
Meyer Bergman's second value-add retail real estate investment fund has acquired a mixed-use building in central Oslo for approximately €30 mln from a venture between Søylen and Madison International Realty. It is the first acquisition in Norway by funds advised by the London headquartered investment manager. Meyer Bergman European Retail Partners II has acquired a nine-storey, 6,500 m² building on Grensen, which runs parallel to Karl Johans Gate, Oslo's prime retail street.

Important step towards global trade agreement
[Norway] [16.12.2014, 04:25pm, Tue. GMT]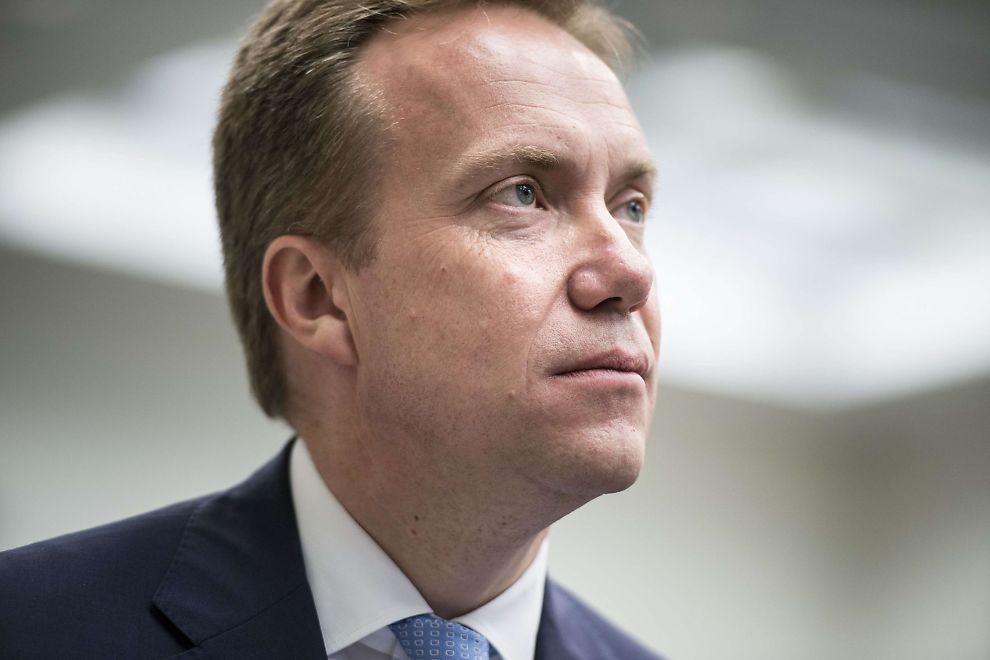 'I am delighted that the WTO members have adopted the necessary decisions on food security issues and aspects of the Trade Facilitation Agreement so that the decisions made at last year's Ministerial Conference can now be implemented. This is very good news for world trade and could breathe new life into the Doha negotiations on a global trade agreement,' commented Minister of Foreign Affairs Børge Brende.
USA to Norwegian Air: Just follow the law!
[Norwaynews] [13.12.2014, 11:59am, Sat. GMT]
The US House of Representatives today passed the Consolidated and Further Continuing Appropriations Act, 2015, which includes pivotal new language that delivers Norwegian Air International's (NAI) application – and its job-creating, pro-consumer, low-cost service – closer to approval by the US Department of Transportation (DOT). NAI's application has been pending for nearly one year.
40.000 young Norwegians are without jobs
[Norwaynews] [09.12.2014, 02:22pm, Tue. GMT]
New study shows that 40.000 young Norwegians belong to a group called NEET - not in employment, education or training. These individuals do not work or study, and they are not registered with NAV, the Norwegian Welfare Administration. They survive either by the support of their parents, by working under the table or by committing crime, NRK reports. "We know very little about who these people are. They could be anything from backpackers, aspiring artists that have moved back in with their parents, or people who struggle with physical or psychological challenges," says Fafo-reseacher Anne Hege Strand to NRK.

Norway's Commission Recommends Corporate Tax Rate Cut
[Norwaynews] [08.12.2014, 11:49am, Mon. GMT]
The Tax Commission, appointed by the Government in March last year to review corporate taxation in Norway in light of international developments, submitted its report on December 2, and proposed a cut in both corporate and individual income tax rates, alongside other adjustments to combat corporate base erosion and profit shifting (BEPS). The Commission noted that the level of Norway's corporate tax rate has stayed comparatively high when, both at a European level and globally, other countries' rates have been lowered.
Kuwait enters Norway's real estate market
[Norwaynews] [05.12.2014, 08:52pm, Fri. GMT]
Kuwait-based commercial real estate company Al Tijaria said it has entered the real estate market in Norway with a KD4 million ($13.7 million) investment. The company bought a 49.64 per cent stake in a property in Norwegian capital Oslo in alliance with a group of investors. 'Arzan Wealth' acted as a consultant for the investment deal.
KLP Norway not to coal
[Norwaynews] [27.11.2014, 10:27am, Thu. GMT]
Nobody wants coal for Christmas, and a growing number of big investors don't want it at any time of the year. KLP, Norway's largest pension fund manager, is the latest global player to take a stand against coal. KLP will sell all of its coal holdings and put an additional NOK 500 million (roughly $75 million) into alternative energy. "We are divesting our interests in coal companies in order to highlight the necessity of switching from fossil fuel to renewable energy," KLP's CEO Sverre Thornes said in a statement.
Norwegian urges United States to approve transatlantic air carrier permit
[Norwaynews] [25.11.2014, 03:23pm, Tue. GMT]
Norwegian chief Bjørn Kjos has called on the United States department of transportation to once and for all approve the application for a foreign air carrier permit for the company's Irish subsidiary Norwegian Air International. "We are doing exactly what the Obama administration wants: create American jobs, bring tourists to the United States and offer Americans cheap flights," he said. "The transatlantic market has far too long been dominated by alliances that have been allowed to rule the market with high prices and limited choice."
Latvia to purchase weapons from Norway
[Norwaynews] [11.11.2014, 12:59pm, Tue. GMT]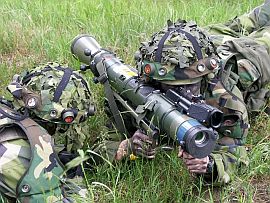 In order to strengthen the fighting ability of the Home Guard, the government of Latvia decided to purchase anti-tank weapons, cargo trucks, and armored vehicles from Norway, the Defense Ministry of Latvia informed to media. The Home Guard will acquire a total of 800 Carl Gustav anti-tank weapons, 50 Scania trucks, and 50 armored Mercedes Benz vehicles for EUR 4 million.
Shell sells off downstream business in Norway
[Norwaynews] [18.12.2014, 08:56pm, Thu. GMT]
Shell has signed an agreement to sell off some of its assets in Norway to Finnish company ST1. ST1 will take over Shell's retail and commercial fuels along with its supply and distribution business. The sale is expected to be completed next year, subject to approval, with agreement for the Norwegian company to operate under the Shell brand.
Norway FM: We can increase supply of gas
[Norwaynews] [17.12.2014, 06:54am, Wed. GMT]
Norway's Foreign Minister Borge Brende said Norway will continue to be a reliable energy supplier, even increasing gas supply if necessary. "Norway is one of the leading energy suppliers in Europe and we will continue to be one in the area of natural gas. We can even step up supply if there is demand for that in the years to come," he said. "We will also then, in terms of commercial interest, improve the capacity when it comes to pipes," Brende said, speaking at a press conference with Turkey's Foreign Minister Mevlut Cavusoglu on Tuesday.
Norwegian alleges discriminatory conditions in Europe
[Norwaynews] [15.12.2014, 12:15pm, Mon. GMT]
A formal complaint has been made to the European Commission by Norwegian against rival SAS, claiming "unlawful differential treatment". The low cost carrier alleges that discriminatory conditions and licencing practices prevent it from obtaining access to traffic rights on the same terms as SAS. Norwegian says it has been prevented from starting routes between Helsinki and Dubai, London and Tel Aviv and Barcelona and Tel Aviv because it doe not hold an EU air operators certificate (AOC).
VimpelCom confidence shaken as Telenor CEO quits the company
[Norwaynews] [09.12.2014, 02:31pm, Tue. GMT]
The President and CEO of Telenor Group, Jon Fredrik Baksaas, has stepped down from the Supervisory Board of VimpelCom with immediate effect. This decision was taken in consultation with the Board of Directors of Telenor. The Norwegian operator holds a minority position of 33 per cent in VimpelCom and has voting rights of 43 per cent. The move comes in the wake of continuing allegations of corruption surrounding VimpelCom and investigations related to its entry to the Uzbekistan market. Not a happy place for Telenor to be right now.
Recall roundup: Tesla Model S in Norway
[Norwaynews] [09.12.2014, 02:19pm, Tue. GMT]
Tesla Motors has officially announced a recall for the Model S in Norway, because of some problems to the motor / transmission. Despite being highly successful on the Old Continent, the Tesla Model S is currently meeting its very first problems as these have struck Norway, the most important market in Europe for the car manufacturer.
Exports of defence-related products and services from Norway
[Norwaynews] [05.12.2014, 08:54pm, Fri. GMT]
2013, Norway exported defence-related products and services to a total value of NOK 4.3 billion. Exports of defence-related products accounted for NOK 3.3 billion of this, and related services, production rights and dual-use goods for military purposes accounted for NOK 1 billion. These figures are from the annual white paper on Norwegian exports of defence-related products, export control and international non-proliferation efforts, which was presented to the Storting on Friday.
US, EU to discuss Norwegian Air
[Norwaynews] [29.11.2014, 09:17am, Sat. GMT]
Transportation union leaders and labor advocates from the United States and Europe met today to discuss Norwegian Air International (NAI)'s application for a foreign air carrier permit, which is currently under review by the US Department of Transportation (DOT). Both the American and European labor unions strongly oppose NAI's business plan as it circumvents Norwegian labor laws, undermines the current safety and security standards for aviation in the US and Europe, and does not follow the labor provisions put forth in the US – EU Open Skies agreement.
Opponents Dispute Norwegian Air's U.S. Permit Application
[Norwaynews] [27.11.2014, 10:24am, Thu. GMT]
Labor unions that oppose Norwegian Air Shuttle's effort to gain a foreign air carrier permit for its Irish subsidiary to fly to the U.S. have garnered support from the U.S. Congress. A bipartisan group of 188 members of the House has asked the Department of Transportation (DOT) to deny the application. In a letter to Transportation Secretary Anthony Foxx, dated November 24, the lawmakers state that Norwegian's application is not in the public interest "and would unfairly put domestic airlines at a competitive disadvantage."

Norway, EU, Faroes Reach Agreement on Mackerel
[Norwaynews] [24.11.2014, 01:15pm, Mon. GMT]
An agreement has been reached on catching opportunities for north-east Atlantic mackerel for 2015 following negotiations between the EU, Norway and the Faroes. Under the agreement, which follows scientific advice from the International Council for the Exploration of the Sea that is underpinned by the precautionary principle, a total allowable catch of 1,054,000 tonnes has been set, which will give the UK a quota of around 245,363 tonnes.
Swedes told of risks of working in Norway
[Norwaynews] [08.11.2014, 02:57pm, Sat. GMT]
Young Swedes have been told that being a guest worker in Norway may not be as idealistic as it seems because many bosses are breaking employment rules to save money. The western neighbour has developed into an extremely popular option for jobless Swedes because of its booming economy. The capital, Oslo, is the most popular destination, particularly in its hospitality sector, as wages are high and it is so close to Sweden.