Norwegian Yara in Dublin
[Norwaynews] [26.04.2015, 04:49pm, Sun. GMT]
It has been announced today that Yara, a Norwegian based international chemical company, has officially opened a dry ice manufacturing site in Dublin with a workforce of 5 employees. Yara Ireland provides dry ice in Ireland across a variety of sectors including aviation, refrigeration, food storage, medical services and the entertainment industry. The new plant has a capacity of up to 10,000 tonnes of dry ice per annum.

Norway's sovereign fund invests 2. 6 percent in Italy
[Norwaynews] [18.04.2015, 09:13pm, Sat. GMT]
Norway's Sovereign Wealth Fund manager and Central Bank governor, Oystein Olsen, said he intended to keep investments in Italy unchanged. "At the moment we're not planning to increase our investments in Europe, which will remain at 40 percent of our global investments", Mr Olsen told Italian reporters after he was asked if he intended to increase investments in Italy.
Norway, UIA sign pact to promote investment in oil and gas
[Norwaynews] [16.04.2015, 02:53pm, Thu. GMT]
The Norwegian Government and Uganda Investment Authority (UIA) have signed a memorandum of understanding (MoU) to promote investment in oil and gas industry. "This is one way of building a sustainable relationship between Uganda and Norway," Thorbjorn Gaustasaether, the ambassador of Norwegian embassy in Kampala said.
Rolls-Royce Delivers Propulsion for Norwegian Ferries
[Norwaynews] [09.04.2015, 09:03pm, Thu. GMT]
Rolls-Royce has signed contracts with Bastø-Fosen and Fjord 1 in Norway for azimuth propulsion systems for five new double ended ferries. The ferries are scheduled to enter into service along the coast of Norway in the summer of 2016.
Will Norway divest from Indian firm to protect indigenous in Peru's Amazon?
[Norwaynews] [28.03.2015, 08:41am, Sat. GMT]
Norway could decide to divest from Indian conglomerate Reliance Industries after a recommendation from the Council on Ethics for Norway's Government Pension Fund Global. The reason: Reliance poses a possible threat to indigenous people described as "uncontacted" in Peru's Amazon. According to the Council, there is "no scientific disagreement about the fatal consequences that this would have".
50 shades of green
[Norwaynews] [16.03.2015, 10:27am, Mon. GMT]
The 17th of March is St. Patrick's Day, the Irish national day. Famous landmarks around the world will be lit up in green as part of the celebration, and for the second time in a row Norway will also participates. Last year it was the Holmenkollen ski tower, this year it is the polar exploration ship Fram which is being greened.
Norwegian contractor looks for patient British concrete subbie
[Norwaynews] [11.03.2015, 02:48pm, Wed. GMT]
The company needs help in meeting growing demand in Norway and has set out a list of requirements. These include that the subcontractor would need to be patient, as it will take time to establish understanding and mutual trust. A year is not unusual from first contact to contract. The subcontractor would also need to able to cope with most of the documentation being provided in Norwegian.
Report: Lebanon to Hand Norway's Petroleum Commission the North's Offshore Geological Data
[Norwaynews] [04.03.2015, 11:38am, Wed. GMT]
Some Lebanese officials are reportedly exerting efforts to hand over the data of a Geological Survey for the country's offshore gas and oil in the North to Norway's Petroleum Commission. According to As Safir newspaper published on Wednesday, the move could have hidden intentions such as an attempt to draw the attention of new companies in an illegal way to enter the country's tenders and take part in exploring Lebanon's offshore oil and gas wealth in return to a certain commission.
Oilman becomes milkman as Norway's best jobs disappear
[Norway] [12.02.2015, 06:10pm, Thu. GMT]
When Joergen Langaunet started as a project planner at offshore engineer Aker Solutions ASA in 2012, he worked a lot of overtime. Norway's oil industry, so rich it spawned the world's largest sovereign wealth fund, was booming. Then last year, he realised he was spending most of his time in the lunch room: His services weren't needed. In September, as crude prices were on their way to the biggest plunge since 2008, Langaunet lost his job. Today he's a regional manager for Tine SA, Norway's biggest dairy producer.
Oil Slump Will Not Affect Norway
[Norway] [11.02.2015, 04:37pm, Wed. GMT]
One of Norway's most popular politicians, former Prime Minister Kjell Magne Bondevik is probably the world's first statesman who admitted that he suffered from depression while in office. For his honesty and willingness to speak of his psychological disorder, Bondevik was commended and received thousands of letters offering support.

Norway supports efforts to eliminate gas flaring by 2030
[Norway] [20.04.2015, 06:26am, Mon. GMT]
'When associated gas is flared, or burned, during oil production, this is both harmful for the climate and a waste of resources. Norway is therefore providing NOK eight million to the World Bank initiative Zero Routine Flaring by 2030,' said Minister of Foreign Affairs Børge Brende.
Gold Coin Remembers Transfer of Norway's National Treasure During WWII
[Norwaynews] [17.04.2015, 02:39pm, Fri. GMT]
The Royal Canadian Mint have issued a new gold coin which remembers an extraordinary chapter during World War II which saw an allied country's amazing transfer of its entire gold reserves to Canada for safe keeping. Norway's transfer of its national treasury in gold to Canada was made all the more difficult as it had occurred after the advancing Nazi army had already landed in the country – beginning nearly five years of occupation.
Norway prepares report on new airline business practices
[Norwaynews] [15.04.2015, 01:18pm, Wed. GMT]
Norway's Ministry of Transport and Communications is preparing a report on the effects of commercial air transport globalisation and the "fragmentation" of airline structures within the European economic area and globally. This will include a study of "atypical employment practices" within the industry, according to State Secretary for Transport and Communications Tom Cato Karlsen.
EU could get more gas from Norway
[Norwaynews] [28.03.2015, 08:47am, Sat. GMT]
Norway currently supplies one-fifth of the natural gas consumed in the European Union, but this could increase, announced Norwegian Foreign Minister Borge Brende during a discussion on EU energy security in Brussels on March 21. This is good news for the EU, which is eager to diversify sources and to reduce its dependence on Russia for energy supplies.
Norway gets tough on closet indexing
[Norwaynews] [16.03.2015, 02:13pm, Mon. GMT]
Action taken by the Norwegian financial regulator against DNB Asset Management for managing an active fund closely to its benchmark has been welcomed. Fianstilsynet, the regulator, says a DNB Asset Management fund it analysed over five years performed very closely to its benchmark but is marketed and priced as an actively managed fund, which the regulator says is "censurable and counter to good business practice".
Japan dumps Norwegian whale meat
[Norwaynews] [12.03.2015, 08:09pm, Thu. GMT]
Whale meat imported into Japan from Norway has been dumped after tests found it contained up to twice the permitted level of harmful pesticide, the government said Wednesday. The announcement came after Western environmentalists first exposed the issue, in the latest salvo of a battle that pits Japan against many of its usual allies, such as Australia and New Zealand.
Statement at the UN Human Rights Council
[Norway] [04.03.2015, 11:41am, Wed. GMT]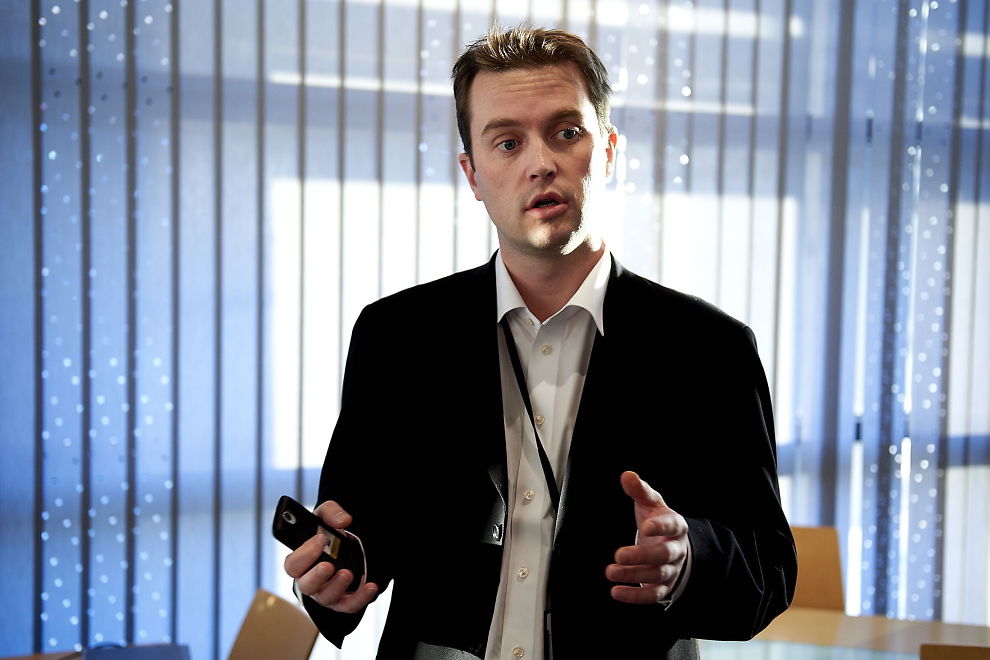 'Faced with violence and extremism, we must stand by the values that extremists are seeking to destroy: diversity, openness and participation. We must uphold the fundamental right to freedom of expression and freedom of religion', said State Secretary Bård Glad Pedersen in his statement.
Norsk Hydro to invest $ 514 million in pilot aluminium plant
[Norwaynews] [12.02.2015, 06:25pm, Thu. GMT]
Norsk Hydro, one of the world's largest aluminium producers, will invest 3.9 billion Norwegian crowns ($514.5 mln) in a pilot plant in Norway, the company said on Wednesday. The plant is for full-scale industrial testing of its so-called HAL4e technology and is expected to have an annual production capacity of 75,000 tonnes and to cost around 3.9 billion Norwegian crowns ($514.51 mln), it said in a statement on Wednesday.
Norwegian signs new agreement with Tour Operators
[Norwaynews] [11.02.2015, 04:39pm, Wed. GMT]
Norwegian continues its cooperation with several big tour operators by entering new agreements with TUI, Thomas Cook and Nazar. The agreements mean that Norwegian will fly charter passengers to several destinations in the Mediterranean. The agreements are worth over 400 million NOK and include almost 2,000 flights. "We're very pleased that we are able to continue to fly charter passengers for TUI, Thomas Cook and Nazar to popular destinations in the Mediterranean.

Norway and Germany sign deal to build underwater cable
[Norwaynews] [10.02.2015, 08:08pm, Tue. GMT]
Firms in Norway and Germany on Tuesday signed an agreement to build an over 600-kilometre long power cable linking the electricity networks of the two countries. The Nordlink project is estimated to cost 1.5 billion to 2 billion euros (1.6 billion to 2.2 billion dollars) and is expected to go online in 2020. About 500 kilometres of the cable is to run underwater, connecting Tonstad in southern Norway to Wilster in the northern German state of Schleswig-Holstein.