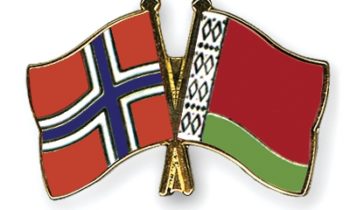 The Ministries of Foreign Affairs of Belarus and Norway exchanged notes on the occasion of the 25th anniversary of the diplomatic relations between the two countries, Media learned from the press service of the Belarusian Ministry of Foreign Affairs.
The Belarusian Ministry of Foreign Affairs stressed that the peoples of Belarus and Norway have the common understanding of the major current problems, determination to preserve peace and stability on the continent and across the world, which makes a robust foundation for the development of the Belarusian-Norwegian political dialogue.
The Norwegian Ministry of Foreign Affairs, for its part, reaffirmed the commitment to the constructive development of bilateral relations with Belarus on the basis of common interests and mutual benefit.
(belta)